This was supposed to be the "post PC" era; we were supposed to be using smartphone and tablets completely. However, we do use smartphones a lot, actually, we depend a lot on it but tablets couldn't take the same place.
It was speculated that we would move from laptops/desktops to smartphones/tablets by now, nonetheless, it didn't happen, so we still require laptops (at least the ones who need it for work). So, if you are looking forward to buying a laptop then this guide will help you.
The first thing you will have to decide whether to invest in the Mac environment or the Windows one. Then comes in factors like budget, types of apps required, etc.
If your budget is unlimited, and you are looking forward to buying a laptop which is perfect in every sense then you should invest in the Mac environment. There are two best Mac powered laptops on the market right now.
If you're looking for a fast laptop with no compromises, then go ahead with the MacBook Pro. It's the best laptop on the market. Period. It sports a beautiful retina display, packs in a lot of RAM, great processors and graphics cards, you simply can't go wrong with this one.
However, if you want a laptop that has an extremely smaller footprint which can basically fit in almost all places, then you should buy the "MacBook". It's a great laptop but you'd be disappointed with it if you're looking forward to running power-hungry apps and doing intensive tasks.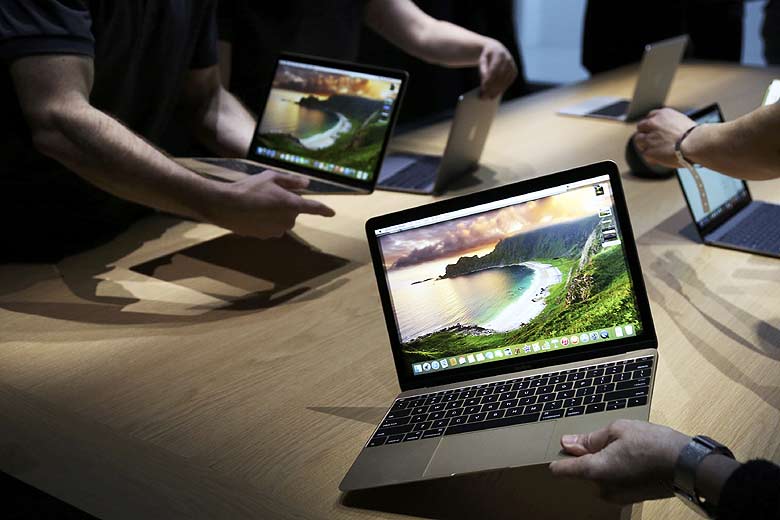 Actually, the MacBook Pro is very compact. It should be the first choice but if you feel its still large and hefty then MacBook is the one you should consider but do keep in mind that it'll be a little slow.
That's a wrap for the Mac environment. If you're considering buying a Windows laptop, then it will be a little tough to decide because there are a *lot* of laptops.
This might sound funny but it's true, the best Windows laptop out in the market is the MacBook Pro. Ok, so the MacBook can run Windows as Apple packs in a tool named "Bootcamp" which allows users to install Windows on a Mac.
Other notable mentions would be the Dell XPS 13, Microsoft Surface Pro 4, and Asus Zenbook.